5 Best Practices for Customer Vehicle Acquisition Success
There's been a remarkable shift by dealers in the past 18 months to acquire more vehicles directly from customers rather than rely on auction and trade-in purchases.
Among the dealers I've been talking to recently, most,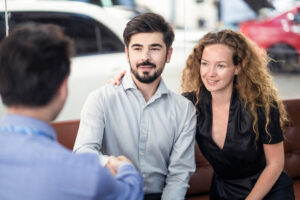 if not all, are actively working to refine and rethink how they appraise vehicles customers bring to their service lanes, submit for consideration through trade-in tools like Kelley Blue Book Instant Cash Offer or list them online, in places like Facebook Marketplace or Craigslist.
In some cases, dealers are realizing that the team members they've relied on the past to acquire vehicles from online auctions may not be the best-suited to appraise cars from customers. Similarly, dealers are recognizing that the expectations and metrics they use to manage vehicle appraisals—whether it's Cost to Market, front-end gross, Look to Book or other targets—may need to vary based on how/where the customer's vehicle came to their attention and how badly their inventory needs the vehicle.
My conversations about the current push to acquire vehicles from customers rather than auctions also reveal that some dealers are more successful making the shift than others. I thought it would be relevant and useful to share some of the best practices I've gleaned from the more successful dealers to help others acquire more cars from customers:
Recognize you're not alone. There's a long-standing belief, particularly when it comes to customer trade-ins, that purchasing a vehicle from a customer has an innate advantage compared to buying at auctions: It's just you and the customer, not you and a group of other interested buyers. Today, this mindset can get dealers into trouble. Customers know the used vehicle market is hot. If they've got a vehicle they might want to sell, they've probably gone online to determine its value, and some may already have an offer in hand, from one of the digital retailing companies or another dealer, that they aren't telling you about. The upshot: If you don't present your best offer as your first offer, you probably won't get the car.
Follow up fast. With the understanding that customers may have offers in hand from someone else, and the customers may have also listed a vehicle for private sale, dealers tell me that if they don't work incoming leads right away, they're missing opportunities. A corollary: If your follow-up process conveys something other than a convenient and easy way for customers to sell their vehicle, you probably won't win the car.
Walk cars with customer. Parents tend to overlook some of the less-than-ideal characteristics of their children that others might readily notice. The same is true with vehicle owners. They don't look at vehicles with the same discerning eye as dealers. They need to understand that the next buyer isn't interested in the story behind the dent or scratch on a door; they want to know what you've done to fix it. Dealers and managers share that when you take the time to walk a car with a customer and explain your process and related costs to get the vehicle ready for the next customer, vehicle owners tend to be receptive and understanding to the plain-to-see reasons the vehicle isn't worth as much as they originally thought.
Separate vehicle acquisition from a vehicle purchase. It's important for dealers and managers to remember that not every customer who wants to sell a vehicle wants to buy another one. In light of this reality, some dealers have created, and branded, separate acquisition or buying centers where every customer who has a car to sell or trade gets a value for their vehicle. If the customer doesn't want to purchase a vehicle, the acquisition deal's often done. If they want to purchase a vehicle, they have a firm value for their trade-in as they move to the vehicle purchase. Some dealers might bristle at the idea of separating the appraisal from the purchase deal, but I'm told the distinct transactions typically turn into a win-win for the customer and dealer. The customer likes the simpler, more straightforward, and transparent process, and the dealer's profit potential for both transactions improves because of it.
Check your "retail only" mindset. In the current market, dealers who are selective about the vehicles they might acquire from customers, and only pursue those that offer clear-cut potential as a retail unit, will inevitably acquire fewer vehicles. Such dealers will also probably turn off customers who believed the "We'll Buy Your Car!" advertising. Dealers tell me that, if they accurately capture a vehicle's condition and put a good number on a vehicle they appraise, there's often a money-making opportunity irrespective of whether they choose a retail or wholesale exit strategy.
It's my hope that this rundown of best practices helps dealers seize what increasingly seems to be a customer vehicle acquisition imperative. By most accounts, we can expect the same conditions we experienced in 2021—robust, if not strong, retail demand for used vehicles, high wholesale vehicle values and reduced supplies of new vehicles—to extend into 2022, and perhaps beyond.
This forecast does not bode well for dealers remain content relying on auctions and trade-ins to feed their used vehicle inventories in the months ahead. Ultimately, they'll be standing in auction lanes, or watching them online, waiting for vehicles that went to someone else further up the food chain.