A Remembrance for a Dealer Friend and Community Pillar
I was sad to hear that Northwest Indiana dealer Cary Bosak died suddenly last week. I'm still processing the news.
My friendship with Cary began a few years ago at a tailgate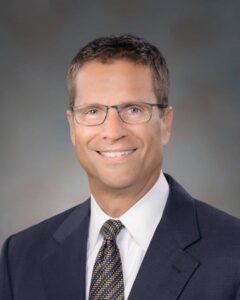 before an Indiana University game, when another friend introduced us. Neither Cary nor I did much tailgating that day. Instead, we talked for at least an hour. He immediately impressed me as a smart, thoughtful and genuine person. It was a positive connection that sparked a friendship.
Prior to meeting Cary, I had known his father, Jack, and his uncle, Emmett, from attending Northwest Indiana dealer association meetings with my father. I was fresh out of college and starting out in the car business. The Bosaks owned a Chrysler dealership in nearby Merrillville.
Back then, if you were a dealer's green pea son at a dealer association meeting, nobody gave you much attention or time. That wasn't the case with Cary's dad and uncle. They made time to get to know me. They remembered my name, and always said hello. They made me feel welcome and relevant from the very first meeting.
Today, I understand how the family's true colors and values I experienced at those meetings carried through to Cary. I've followed his efforts to grow the family's business while continually earning top marks for customer and employee satisfaction, which I consider hallmarks of positive, purpose-driven leadership. When family and friends in Northwest Indiana ask me where they should buy a car, I wouldn't hesitate to recommend Cary and his family. I knew they would be in good hands.
The family posted an online tribute to Cary that underscores how much he cared for his community and family. Like the best dealers in the business, Cary and his family gave generously to their communities, supporting a wide array of causes and charities that mattered to them. This week, I also learned that Cary has been nominated for a Time magazine Dealer of the Year award, an honor that speaks to his esteemed place in the Northwest Indiana community.
Cary's passing represents an immeasurable loss to his family and friends, the Northwest Indiana communities his dealerships served and our industry at large. Cary and his family represent all that is good and great about car dealers who understand that when they give, they get more in return.
I'll miss my conversations and friendship with Cary. My deepest sympathies go to his family and friends. May they all find comfort and peace in this difficult time.