5 Best Practices that Shaped Used Vehicle Success in 2021
It has been a remarkable year in used vehicles in 2021. Based on what I see and hear, many dealers will enjoy the dual blessing of record-setting used vehicle sales and profits as they close out their books for the year. An even larger number of dealers will celebrate the unprecedented profitability they achieved in used vehicles in 2021, even if they aren't satisfied with their sales volumes.
You could summarize the year in used vehicles as one where the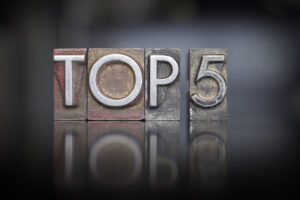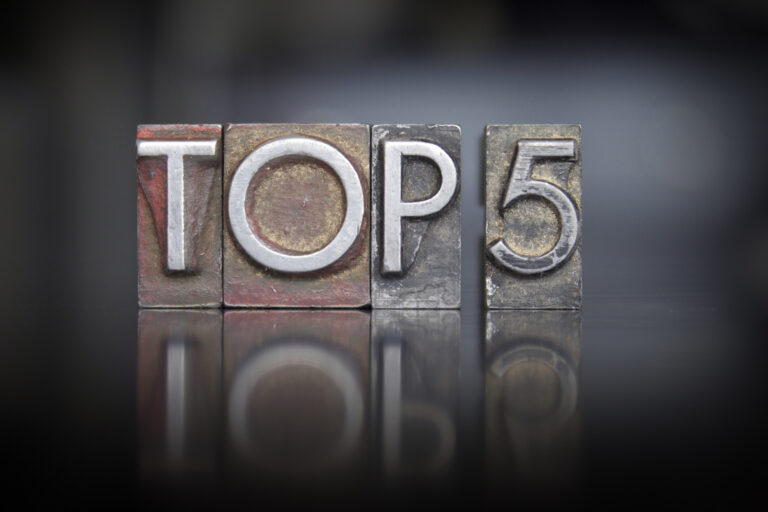 high tides of the wholesale and retail used vehicle markets lifted all used vehicle departments, at least in terms of profitability, while some did even better.
I took some time to assess the reasons some dealers rose higher than others in 2021. I was struck by how many, if not most, dealers pursued the same priorities in the past year. The key difference, though, boiled down to the execution of the following five best practices, which I believe will shape dealers' success in used vehicles in the year ahead:
Best Practice 1: Sell more cars with less inventory. Broadly speaking, dealers operated through much of 2021 with a 35- to 40-days supply of inventory—roughly 15 percent to 20 percent fewer vehicles than they'd normally carry through a calendar year. Despite lower inventory levels, some dealers still sold record levels of used vehicles. I can't recall a time, since I first took vAuto to dealerships more than 15 years ago, when almost every dealer sold more than 50 percent or more of their inventory in less than 30 days. The best dealers achieved this performance by becoming hyper-efficient as they acquired, reconditioned, merchandised and priced their used vehicles. Reconditioning proved to be a critical focal point for some dealers once they saw a near-empty lot out front and a backlog of cars out back.
Best Practice 2: Diversify inventory sourcing channels: Among the most remarkable things that occurred in the past year to 18 months is the number of dealers who flipped the script on their inventory sourcing. With limited wholesale supplies and higher costs, and fewer trade-ins from new vehicle sales, larger numbers of dealers began pursuing inventory from wider variety of sourcing channels—their CRMs, service lanes, their communities, their lending partners, other dealers or anywhere else they could find cars.
In my view, the push to acquire vehicles directly from customers with the help of solutions like Kelley Blue Book Instant Cash Offer and in-house buying centers could not have arrived at a better time—especially given the number of vehicles digital retailers like Carvana and Vroom have been siphoning out of the market. Best of all, dealers who find success acquiring customer inventory find the practice sets the stage for future advantage, when the customer they serve well today needs to purchase or sell another vehicle tomorrow.
Best Practice 3: Put the customer at the center of your appraisal process. This best practice flows directly from the playbooks retailers like Carvana and Vroom have established in recent years. In their world, vehicle appraisals start with the customer, via an online form. Customers plug in the information about the vehicle, they receive a "sight unseen" appraisal offer and, if they accept, a transport comes to pick up their car. Customers seem to appreciate the process and consider it far more convenient and transparent process than the vehicle purchase and trade-in experiences they had with dealers in the past.
It's no surprise, then, that the dealers who found the greatest success acquiring vehicles from customers—both in terms of the number of cars and their profit potential—did so by putting customers in the driver's seats of their appraisal processes. They adopted the tools that let customers begin the appraisal on their own terms and complemented it with an in-store or in-driveway experience that provided the ease and transparency customers want.
In the year ahead, this best practice will gain even more credence as used vehicle supplies will remain limited and dealers will take their customer vehicle acquisition efforts to the next level. A key area of focus will be the adoption of investment value-based metrics and strategies to manage appraisers and the outcomes of vehicles purchased from specific customer-based acquisition channels, where opportunities and risks are different.
Best Practice 4: Price based on investment value. For much of 2021, dealers pursued an "explore and exploit" strategy in used vehicles, where they could put almost any price on a vehicle and sell the car quickly. If some vehicles didn't sell quickly, it didn't really matter. Dealers were able to make up any losses or low grosses they achieved on slow-selling cars by cheap-selling cars they acquired "really right." I heard countless stories of dealers accepting a $2,500 gross to sell a car quickly for the sake of their monthly gross and volume targets, even if they could have made a $3,500 gross if they held out for it.
Meanwhile, some dealers stayed disciplined and true to an investment value-based pricing strategy. If they had a vehicle with a low investment value (a Bronze car in ProfitTime, characterized by a high Cost to Market, high Market Days Supply and low retail sales volume), such as a car they purchased from auction for all the money because they needed it, they priced the vehicle to move right away. Conversely, if they had a vehicle with a high investment value (a Platinum car in ProfitTime, characterized by a low Cost to Market, low Market Days Supply and high retail sales volume), they priced it to achieve the gross profit the vehicle's investment value deserved. This investment value-based pricing strategy helped dealers strike a balance between turn and gross that led to better overall outcomes. vAuto data suggests that dealers who followed an investment value-minded pricing strategy achieved 10 percent more in gross profit and sold 13 percent more volume than dealers who priced vehicles based on the less investment-efficient "explore and exploit" strategy.
Best Practice 5: Evaluate your wholesale opportunity with every car. While the unprecedented, ongoing appreciation of wholesale values meant that you'd pay all the money to acquire an auction vehicle, it also created a first-ever opportunity for dealers to make money almost every time they chose to wholesale vehicles. I believe this favorable selling environment for wholesale vehicles gave dealers the confidence they needed to pursue and purchase vehicles from customers. If they took in a car they didn't need or didn't want to retail, chances were better than good they could wholesale the vehicle and make money.
Moving forward, it'll be important for dealers to evaluate each vehicle's wholesale potential to ensure that when they choose to retail a vehicle, the decision reflects the most-optimal financial return for the investment. If nothing else, 2021 taught us that while we may aspire to be "retail-first" dealers, there are some vehicles and circumstances where the best exit strategy for the vehicle awaits in the wholesale market.
As a final point, I'll add that I'm optimistic about the used vehicle market in 2022. Indeed, we'll likely see market conditions normalize as new vehicle inventories gain strength and the robust demand we've enjoyed for used vehicles wanes. Such dynamics, though, will prove less problematic for dealers who follow these best practices and pay close attention to their markets for signs of emerging risks and opportunities.