NADA Dispatch 2: Trust, Transparency, Inventory Efficiency and EVs
Beyond the record-setting profitability dealers achieved in the past two years, there's another blessing that hasn't received anywhere near the same level of attention. The blessing came in the form of record-setting customer satisfaction.
Earlier this year, Cox Automotive's Car Buyer Journey study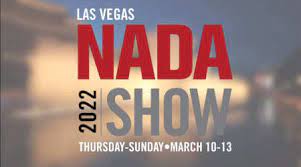 showed that after reaching a high of 72 percent in 2020, buyer satisfaction related to their shopping experience dipped to 66 percent due to inventory shortages and high purchase prices. Meanwhile, 75 percent of survey respondents said they were highly satisfied with their dealership experience.
These numbers likely result from the pandemic-related push among dealers to more fully embrace digital retailing tools and transparency as they worked hard to capture and engage customers, and make deals. The high satisfaction ratings also illustrate the growing understanding among dealers that doing business their way, instead of the customer's preferred way, isn't necessarily the best recipe for long-term success in today's retail market.
I was reminded of the Buyer Journey findings following several conversations with dealers at the NADA convention today about what might be considered a bit of backsliding among dealers in the current market. The backsliding relates to digital retailing and new vehicle prices.
On digital retailing: Some dealers shared that while they may want to satisfy and serve customers who engage their digital retailing tools looking to purchase vehicles, they also have customers effectively "bidding on cars in the showroom" or "waiting to buy cars when the transport arrives" with more inventory. In some cases, the customer on the lot gets more attention than the customer online, and the latter doesn't get the opportunity to buy the car they want.
On new vehicle pricing: There's a debate among dealers as to how much they can rightfully mark up new vehicle prices beyond the MSRP in the current environment of relatively strong retail demand and constrained inventory supply. Is a 5 percent mark-up OK? 10 percent? 15 percent? Dealers selling vehicles above MSRP share that the practice is OK because customers are aware supplies are limited and they'll get top dollar for their current vehicles if they sell or trade them in. Meanwhile, other dealers want no part of the debate, and refuse to ask for more than MSRP. The dealers include Adam Arens at Patriot Subaru in Saco, ME, John Bergstrom of Bergstrom Automotive, Neenah, WI, and Rick Niello of The Niello Company, Sacramento. Each told me at NADA that they disagree with the position of their markup-minded peers.
The conversations about digital retailing and MSRP markups give me pause. Together, they strike me as threats to the buyer satisfaction gains dealers achieved over the course of the past two years—gains that ultimately arrived because dealers gave customers reasons to trust them. Maybe the opportunism of the current moment will pass quickly. Maybe buyer satisfaction won't suffer. I hope that's the case. I also know that, if satisfaction sags, dealers who kept the press on digital retailing, and avoided the MSRP mark-up temptation, will be in the best place.
Two other quick take-aways from the convention floor:
Inventory inefficiency. A dealer visited the vAuto booth looking for help to right the ship in his used vehicle department. The department holds a five-month supply of used vehicles and the inventory water level is on a steady rise. Our Performance Managers at NADA helped the dealer understand what he already knew—you've got to get out of those cars quickly and take the pain. The dealer's situation wasn't necessarily unique, but his level of inventory inefficiency was higher than I've seen in some time.
EVs. NADA offered multiple workshops and sessions to help dealers prepare for what one industry analyst dubbed a "tsunami of supply" of EVs that will eventually arrive at dealerships. EVs are certainly on the minds of many dealers, particularly as their factory partners pledge to commit varying levels of EV production capacity. Nonetheless, I'd submit that for many dealers, EVs aren't necessarily top of mind. "We'll worry about them when we start seeing the cars," a fixed operations director for a three-store group in the Southeast told me. "Right now, I'm more worried about keeping my customers happy today so we can expect them tomorrow."
All in all, it was another great day at NADA. Like most everyone here at the convention, my feet and I are looking forward to the finish line.