A Top of the Market Moment in Used Vehicles
If you're a stock investor, the top of the market arrives when the value of an asset or security stops rising and begins to trend downward. The same is true in used vehicles: The top of the market occurs when wholesale vehicle values reach a peak and begin to soften.
That's effectively where the current used vehicle market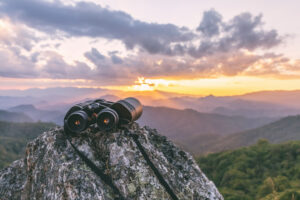 stands. Cox Automotive analysts believe we've reached the top of the wholesale market and the spring selling season. Wholesale values aren't rising like they have in recent weeks, and retail demand doesn't appear to be getting any stronger. Some suggest we've passed the strongest part of what might be considered a sluggish spring selling season, particularly compared to prior years.
The analysts and economists go a step further. They tell me there's no reason to believe that retail demand will get any better than it is right now, and they don't think wholesale values or retail prices will rise any higher than they have already, barring the wild card of rental car or other companies pushing up values as they acquire inventory.
The situation arrives as dealers have an average of a 48-days supply of used vehicle inventory on their lots—about five days higher than normal for this time of year. The extra inventory likely owes to dealers stocking up on vehicles in anticipation of a spring selling season that wasn't as strong as many of us had hoped for.
The result: Dealers are sitting on a lot of inventory investments that, given the way the market appears to be moving, will likely see a greater degree of depreciation than we've seen in recent months.
What to do? I've been telling dealers that now is not the time to be heavy in inventory, it's the time to be "right" with your inventory.
There are two initial steps dealers should take to make sure their inventories are "right" as the market turns.
First, dealers should re-balance their inventory to their rolling 30-day total of retail sales. The COO for a six-store dealer group in the Southeast is following this prescription. "About 90 days ago, we made some errors when we were buying cars just to buy the cars," the COO says. "About a month ago, we had 80 in stock at one of our stores, and we were selling 40. We're down to about 55 now. We're only filling holes with cars we really need."
Second, dealers should take a close look at how they're pricing vehicles that have reached 30, 45 or 60 days in inventory. A sizable number of ProfitTime dealers have priced their most investment-distressed vehicles (e.g., their Bronze cars) at or well above 100 percent of the market. I'm not suggesting now's the time for fire sale prices, but it's becoming apparent that the buyers some dealers believe will pay above-market retail prices for these vehicles don't seem as plentiful as they have been.
Dealers who work to get things right with the inventories now will be doing themselves a big favor. They will minimize and mitigate the effects of what appears to be a softening used vehicle market and, more importantly, they will be restoring the disciplines of inventory investment management the market hasn't required for some time.