A Time to Rethink How You Manage Inventory Age
Three market conditions have converged to cause dealers and used vehicle managers to return to inventory age management policies that call for immediate wholesaling of vehicles that reach 45 or 60 days in inventory.
First, there's depreciation. Cox Automotive data shows that through the first week of August, values have declined between roughly 5 percent and 9 percent, depending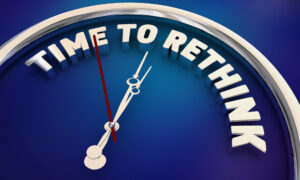 on the model year, since the beginning of the year. Values have declined the most among two- to four-year-old vehicles.
Second, retail sales of used vehicle sales are solid, but softer. Cox Automotive's retail sales data shows that dealers closed July selling about 11 percent fewer used vehicles compared to the same time in 2021, and 9 percent fewer compared to the same time in 2019.
Third, dealers are carrying a bit more inventory than what I'd consider ideal for this time of year. Last year at this time, the days supply of used vehicles in dealer inventories ran about 42 days. It's currently running about 48 days. (Note: As regular readers know, I've been recommending that dealers run even leaner inventories, matching their stocking levels to their rolling 30-day total of retail sales.)
Such conditions have dealers and used vehicle managers taking a hard look at vehicles they acquired two to three months ago and liquidating those that have reached the 45- or 60-day mark, per their age management policies.
But I think the current moment gives dealers an opportunity to rethink their inventory age management policies. I say this for two reasons.
The first reason is that I've long regarded a vehicle that hasn't retailed in 45 or 60 days as a failure of management to move the car. If you've chosen to retail a vehicle, you should retail it. I understand why dealers haven't worried too much age-creep in their inventories. After all, retail prices remain high and, with the exception of the past two months, wholesale values were strong. It was a reasonable decision to hold out for a retail buyer and, if one didn't arrive, to wholesale the car and get at least a little more than you initially paid for the vehicle.
The second reason is that I believe the prevailing age management policies are out of step with the investment value reality of used vehicles today. For example, we now know that the investment values of vehicles vary from car to car. In ProfitTime GPS, we can see vehicles that offer the highest risk and lowest investment return (e.g., Bronze vehicles), those that offer the least risk and highest return (e.g., Platinum vehicles), and the vehicles that fall in between (e.g., Silver and Gold).
Given such investment value variability, age management policies that apply a 45- or 60-day limit to every vehicle amount to a blunt management instrument. Inevitably, these age management policies won't drive decisions necessary to move the highest-risk cars as fast as they should. They also create risk that you'll dramatically discount or dump a vehicle that doesn't really need to go.
The good news is that when dealers know the investment values of their used vehicles, the knowledge gives them a ready means to adopt a different way of thinking about age management, one that links more closely to the unique investment value of every vehicle. Call it a sharper stick approach that leaves the blunt instrument behind.
In ProfitTime GPS, the sharper sticks flow from Days to Sell targets dealers achieve and manage for each investment value category. The sticks, and the solution's pricing recommendations, prod decisions to retail vehicles in timelines appropriate to each unit's investment value. A frequent end result is that aged inventory ceases to be a problem.
"I know that I need to retail my Bronze vehicles in 20 days or less, and I'm good with my Platinum cars selling around 45 or 50 days," says a Southeast dealer who uses ProfitTime GPS. "Everything else falls in between. I can't remember the last time a car aged out on us."
The dealer's not alone. That's why I've been telling dealers that while I've always believed in the value of age management policies, and I still believe in them, I no longer believe that the same age policy should apply to every car. I now believe that every used vehicle must turn in its own optimal time, based on the opportunity and risk inherent in its investment value.