ProfitTime GPS in Practice: "Fishing Where the Fish Are"
A little more than 60 days ago, when Gettel Automotive in Bradenton, FL, began using ProfitTime GPS in earnest, Kurt Fisher, director of pre-owned operations for the 18-store group, knew he'd have work to do.
"It's the same every time you first turn it on at a store," Fisher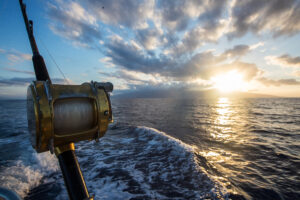 says. "There's an inversion. Your Platinum cars were priced too low, and all the Bronze cars are priced too high. Our goal now is to balance it as much as possible."
He's referring to the investment value lens ProfitTime GPS provides for every vehicle. The system distills a swath of data—including a vehicle's Cost to Market, Market Days Supply, retail sales volume, past history, and more—to identify and score where the vehicle's investment value ranks on a Platinum, Gold, Silver and Bronze scale, and recommend the appropriate price for a vehicle based on the ranking.
Fisher's balancing effort also began as a slowdown in the retail and wholesale markets for used vehicles seemed to be getting worse. Indeed, Cox Automotive data shows that wholesale values overall declined almost 2 percent in September, and analysts estimate retail sales declined 8 percent from August performance, and are down 10 percent year-over-year.
For Fisher and Gettel, these conditions spurred what might be considered an attack mode. They used ProfitTime GPS to right-size the retail pricing for their inventory to retail out of the investment-distressed vehicles rather than sending them to auction and "losing money," Fisher explains.
But the effort to align and balance prices to ProfitTime GPS recommendations produced some unexpected, if not surprising outcomes.
In the case of Platinum vehicles, the system would recommend higher prices. Fisher's team members questioned the system's sanity: "They'd call me and say, 'The system told me to mark this car up $5,000 and I've had it for 60 days and this is crazy. Why are we doing this?' The next day, they'll call me and say, 'Guess what? Somebody bought the car last night and it sold.'"
Meanwhile, with Bronze vehicles, ProfitTime GPS generally recommended that Fisher and his team face the music on cars that were priced too high and held too long to produce the gross profit outcomes they initially expected. But there were also plenty of instances where "we had the cars priced too low and we're being too aggressive," Fisher says. After they raised the prices to align with recommendations, the vehicles sold.
The experience led Fisher to an analogy that isn't surprising given he lives and works in Florida: "I tell my guys, 'we're going fishing. If you hire a captain to take you to the fish, let's put our line where the fish are, or where the vehicles are transacting. If you try to fish too deep or close to the boat, that's not where the captain took you.'"
As someone who's had decent luck fishing the open waters around Florida, I appreciate Fisher's analogy. I also believe it's relevant for every dealer in the current market. Yes, the market appears to be slowing down overall, but there are still some vehicle segments, and specific vehicles, that offer opportunity.
Therefore, as dealers price and re-price vehicles they should keep three things in mind: Which vehicles need a price adjustment? Should the adjustment move the price up or down? And, how much should the adjustment be given the specific circumstances of the car?
When dealers ask and answer these questions on a car-by-car basis, they'll be more likely to be fishing where the fish are and enjoying better results.