The Vanishing Act of Esme Lennox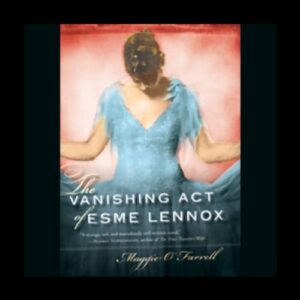 Iris Lockhart is busy tending to the everyday business of her vintage clothing shop and her complicated love affairs when she receives a stunning phone call. Her great-aunt Esme, whom she never even knew existed, is being released from a psychiatric hospital where she has been locked away for over 60 years.
Esme has been labeled harmless, sane enough to coexist with the rest of the world. But why has her family never mentioned her, and what is the secret or her virtually wiped-out past? If Iris takes her in, what dangerous truths might she inherit?
Weaving Esme's tragic story together with Iris's modern dilemmas, O'Farrell's intricate cross-generational tale of family secrets, lost lives, and the complex longings of women will haunt readers long past its final page.