A Positive Take on Tough Market Conditions
It's hard to read the stories about the current used vehicle market given the disruption caused by COVID-19.
This week, Bloomberg News published a piece that talked about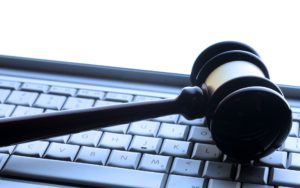 fears of an impending price collapse in used vehicles as supplies of wholesale inventory have grown at a far faster rate than retail demand.
The article details how factory finance and rental car companies are looking for ways to liquidate inventory without losing too much money. The piece shares Manheim's calculation that, based on a far smaller-than-normal pool of wholesale transactions in recent days, vehicles are selling about 10 percent below MMR. I was also flattered and surprised to see a couple lines from my open letter to dealers in the article.
To be sure, the piece paints a foreboding picture.
But the article also offers some good news, if only between the lines.
For example, I found it reassuring to know that while every wholesale seller wants to avoid a loss, no one appears to believe a loss is avoidable. The questions are how much the loss will be, and when to take it. The understanding that a loss is inevitable signals an important reckoning in the current market has occurred.
Put another way, we can all see more clearly what's in front of us.
I also found it encouraging to know that, as painful as the information coming from the wholesale market may be, it's a sign that the market itself is working.
Let's remember: In just a couple weeks, we've moved from almost pitch-black uncertainty about a vehicle's actual cash value to having a credible way of putting a number on a car. We wouldn't have this insight if Manheim hadn't made the effort to keep the wholesale market moving and provide at least some information to make decisions.
In the coming days, I'm confident we'll have an even better sense of where things stand in the wholesale market.
My confidence flows from a few signs I'm seeing in the retail market—candles, if you will, that are lighting a way for dealers. I'll share what I'm seeing in a post here tomorrow.