ProfitTime 2.0 Offers Superior Investment Management Power
It was a big step for the industry when vAuto officially launched ProfitTime two years ago. For the first time, dealers had the ability to know the investment value of every used vehicle in their inventories.
Regular readers will recall the stories of how ProfitTime dealers reversed a trend of net profit declines in used vehicles as they understood what it meant to own and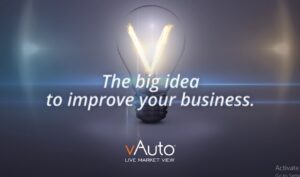 retail a Bronze, Silver, Gold or Platinum investment. ProfitTime dealers saw gross profits and sales volumes improve.
Today, we are on the cusp of another big step to help dealers manage their used vehicle investments. Our developers are putting the finishing touches on ProfitTime 2.0, a new system that makes it easier for dealers to implement an investment value-based management strategy. Whereas ProfitTime helped dealers know the investment value of each vehicle, ProfitTime 2.0 helps dealers apply these insights easily and efficiently to ensure every used vehicle delivers its optimal investment return.
We've seen how effective ProfitTime proved to be for dealers through much of 2020. Because they understood each vehicle's investment value, ProfitTime dealers were selling cars just as fast as other dealers, but they were selling them smarter, with a clearer eye on each individual vehicle's investment value.
ProfitTime dealers knew the cars that needed to move quickly, and the ones that could and should command a big gross profit. ProfitTime dealers weren't trying to manufacture a gross opportunity where it didn't exist. They weren't giving away cars that could have grossed more.
I suspect 2021 will bring its share of ups and downs in used vehicles. I'm excited that ProfitTime 2.0 will be there to help dealers optimize their used vehicle investments, no matter which way the market moves.
If you want to be among the first to learn more about ProfitTime 2.0, you can register here.