A Revised View of Wholesale Market Conditions in 2021
Just last week, I shared how wholesale values had begun to appreciate as dealers and consumers learned that expected incoming supplies of new vehicles would not arrive.
In my post, I noted how Cox Automotive analysts projected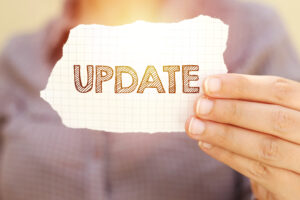 that the used vehicle market would see appreciating values through the month of September, followed by a plateau in October through the end of the year.
Well, things are different now, thanks to the unprecedented destruction and loss left by Hurricane Ida as it passed from the Southeast to the Northeast sections of the United States. Families lost loved ones, homes, cherished possessions and, in some cases, their ways of life. It's difficult to fathom the magnitude of the losses. I feel for every family and individual affected by this tragedy.
Ida's aftermath will unquestionably affect the wholesale market for used vehicles. Analysts are still tallying up the number of vehicles destroyed due to the storm due to flooding and other damage.
But early estimates suggest the number of lost vehicles will be significant, and the impact on the wholesale market will likely play out through the end of the year.
Cox Automotive analysts tell me that dealers should expect wholesale values to continue to appreciate through the end of the year. A week ago, the analysts were predicting that we'd see a 1 percent rise in wholesale values through the month of September, followed by a plateau in October through December.
Today, the analysts expect wholesale value appreciation to continue through October, and potentially all the way through December. They expect wholesale values to appreciate by 1 percent or more each month.
With this outlook, I've begun advising dealers that it's OK to relax your efforts to maintain your used vehicle inventory to meet your rolling 30-day total of retail sales, provided you keep the following three things in mind:
First, know that the appreciation of wholesale values won't be as steep or sudden as we saw this past spring. Put another way, while it's reasonable to expect that the vehicles you acquire today will be more expensive to acquire in 45 or 60 days. But I would caution that the "deals" you see today won't offer the same degree of potential gross profit or return as they did earlier this year. This emerging reality should temper how far above your rolling 30-day total of retail sales you choose to go.
Second, if you're going to stock up due to expected wholesale appreciation through the end of the year, be prepared to move the additional inventory, and right-size your inventory to your rolling 30-day total of retail sales, by the time the 2022 tax season starts. That's precisely when analysts expect we'll see more available supply of new vehicles, which will diminish demand and sales for used vehicles.
Third, pay close attention to retail demand in your market. Despite the disruption we've seen this week with Ida, and in the past few weeks with the rise of COVID-19 cases related to the Delta variant, retail demand has remained relatively robust and strong. Analysts expect retail demand to remain healthy through the end of the year, but they offer a caveat that we all know to be true–market conditions can and do change quickly.