Rising Retail Prices Bring Relief in Used Vehicles
It'd be easy for dealers to view the sustained, unprecedented rise of wholesale values for used vehicles this fall as another sign that the wholesale market in 2021 simply doesn't make any sense.
As I've noted here, it's atypical for wholesale prices to rise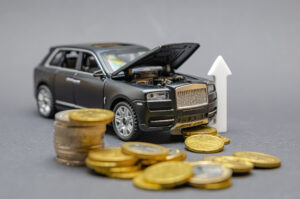 during the fall, which is happening right now. Similarly, the industry's never seen a stretch of consecutive months of wholesale value appreciation like we experienced from spring to summer this year.
But neither one of these previously rare market dynamics suggests that one can't make any sense out of the way the wholesale market has moved this year. In fact, if you consider the relationship between wholesale and retail prices, it's perfectly clear what's going on. Historically, wholesale and retail prices run in tandem. If wholesale prices go up, retail prices will eventually climb, too, after a roughly six week lag. On the flip side, if wholesale prices go down, retail prices come down, too, after a roughly four-week lag.
This relationship between wholesale and retail prices hasn't changed at all during 2021, despite some believing the wholesale market has been defying normal rules of operation.
I share this bit of history because it's relevant right now: It's been approximately six weeks since wholesale prices began an unexpected rise in early August. And, almost like clockwork, we are now seeing retail prices for used vehicles to rise, too, just as historical data and trends suggest they would.
This news should bring relief to dealers in at least three ways:
First, for dealers and used vehicle buyers/managers who have balked at the prospect of paying more for wholesale vehicles than retail prices of vehicles they've just sold or those that remain on their lots, there's good reason to be confident that if you buy a wholesale vehicle today, there will be profit-making opportunities for you in the weeks ahead.
Second, if you've been buying vehicles, marking them up to make a profit and (possibly) seeing age-creep in your inventory, you can rest a little easier knowing that retail market prices are coming your way.
Third, if you've been reducing your retail prices to clear out aged vehicles, you may not need to be as aggressive as you thought you needed to be with some vehicles.
It'll be wise for every dealer to keep a close eye on wholesale prices in the coming weeks. Rest assured, when wholesale values begin to plateau, or even diminish, you can almost bank on the fact that, after a few weeks, retail prices will begin to move, too.